Marble restoration, cleaning and polishing services
Marble is elegant, versatile and hard-wearing and no longer exclusively for the wealthy. Many people's homes now have the luxury of marble in the form of a kitchen worktop, a fireplace or even an entrance hall. It is also quite normal now to see the reception areas of company head offices and hotels adorned with the classical beauty of marble. However, like any other surface, it needs a bit of loving attention occasionally to keep it looking beautiful and to ensure its longevity.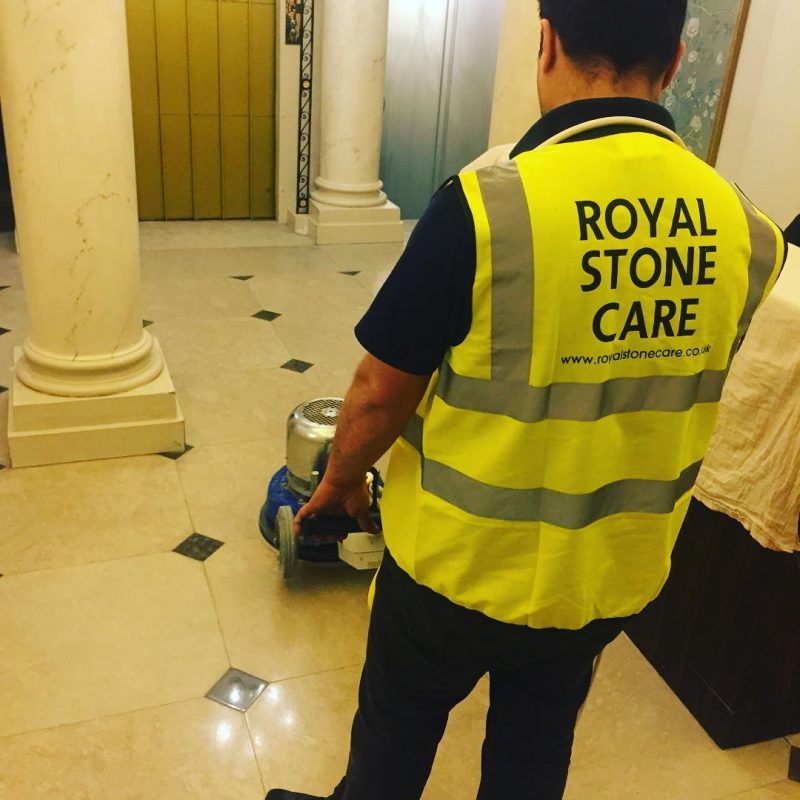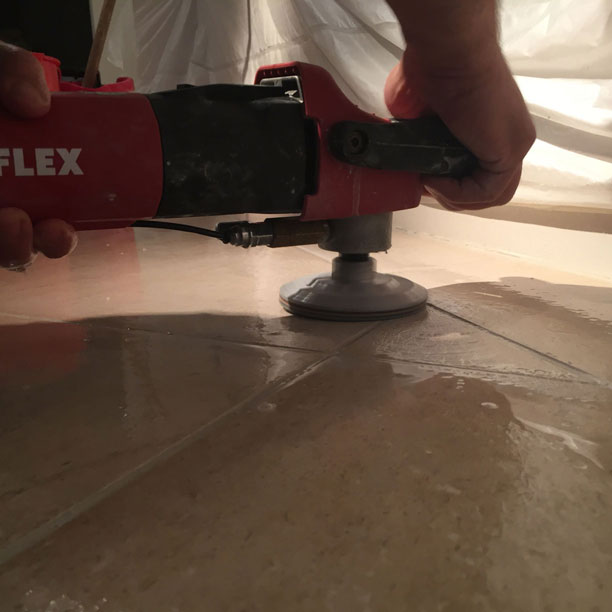 While marble is hard wearing, it is also absorbent. This means spillages could stain, while anything that's acidic can actually do some damage by dissolving the material makeup of the marble. Used externally, it's vulnerable to air-based pollutants and has even been known to 'warp'. Unfortunately, marble is also potentially quite likely to be damaged if it's used in a high-traffic area. Equally, marble can get scratched easily.
Preserve marble's natural beauty with regular cleaning
The good news is that regular marble polishing will guarantee its preservation. Giving it a good clean every few years will also help in keeping it looking nice and prevent the build-up of too much polish on its surface. This will save money in the long-term as otherwise it might have to be a complete restoration job to get it looking its pristine best again.
If you've tried to do marble polishing yourself using our "How to clean marble" guide, you'll know just how hard it can be to get good results without specialist training or equipment. Marble restoration really is one of those jobs that is best left to the professionals.
Marble fireplaces
Durable, heat-resistant and versatile, marble is an ideal material for a natural stone fireplace that will look seriously stunning while adding some hefty value to your property. A fireplace is always, of course, a strong focal point that will set off any room to perfection.
You don't need fancy equipment top keep yours looking its best. Clean the surface with a cloth soaked in warm (not scalding) water, having added a regular mild detergent. Work from the bottom upwards, using circular motions, to avoid streaking. Rinse with a sponge and clean water, before drying with an absorbent cloth.
It's also a good idea to seal your fireplace before you first use it, to protect the stone.
At Royal Stone Care, we provide a specialist marble restoration service fireplaces, and can also seal, polish and repair these structures, taking professional care of anything that's more than just a daily clean.
Marble countertops
A marble countertop may be more affordable than you realised, especially when compared with other types of natural stone. And its longevity and resistance to heat make it a smart choice for kitchen countertops. (The stone's coolness makes it ideal for rolling out pastry.) Marble also resists scratching, breaking and cracking better than some of the alternative materials on the market.
Meanwhile, its sheen adds a dash of genuine elegance to a room. What's more, there's a wide range of different colours and patterns, with each piece of stone unique thanks to the different minerals in the original limestone. And trapped impurities create the distinctive, beautiful veining.
In fact, why not also consider marble countertops for your bathroom as well?
Once it's properly sealed and maintained, you can look forward to enjoying marble's natural beauty for a lifetime.
We're highly experienced in marble repair for worktops across the London area and most parts of the UK, in a wide range of domestic and commercial premises. We can also help with sealing, polishing and restoring these products.
Talk to us whatever you've spilled or dropped on your stone surface – we have the expertise, techniques and equipment to tackle the toughest stains or other damage.
Marble tables
Marble is always in style, and won't be going out of fashion anytime soon. So it's not surprising its popularity extends to items of furniture, as well as countertops, including coffee and dining tables. And it won't be hard to find one that suits the rest of your decor, and your tastes and budget.
To keep the stone looking its beautiful best, you will have to use coasters even for glasses of water, Never place anything hot directly on the stone, and be aware that it's sensitive in particular to acidic products, as well as alkaline ones, and the tannins found in coffee and tea and wine, as well as hard-water stains.
Make us your first port of call for anything beyond regular daily cleaning, whether that's protective sealing, marble polishing for your table, or restoration of a damaged piece.
We'll help you keep it in tip-top condition, protecting your investment.
Call in the marble specialists
If you're looking for commercial or domestic marble cleaning, UK and especially London has a number of providers. At Royal Stone Care, we are unique in the quality and diversity of what we offer, with a full range of services for marble polishing throughout the UK and the greater London area alongside our other services of:
Marble restoration
Natural stone and marble floor restoration
Marble renovation
Marble Cleaning
Marble Sealing
Marble Repair
Marble specialist care services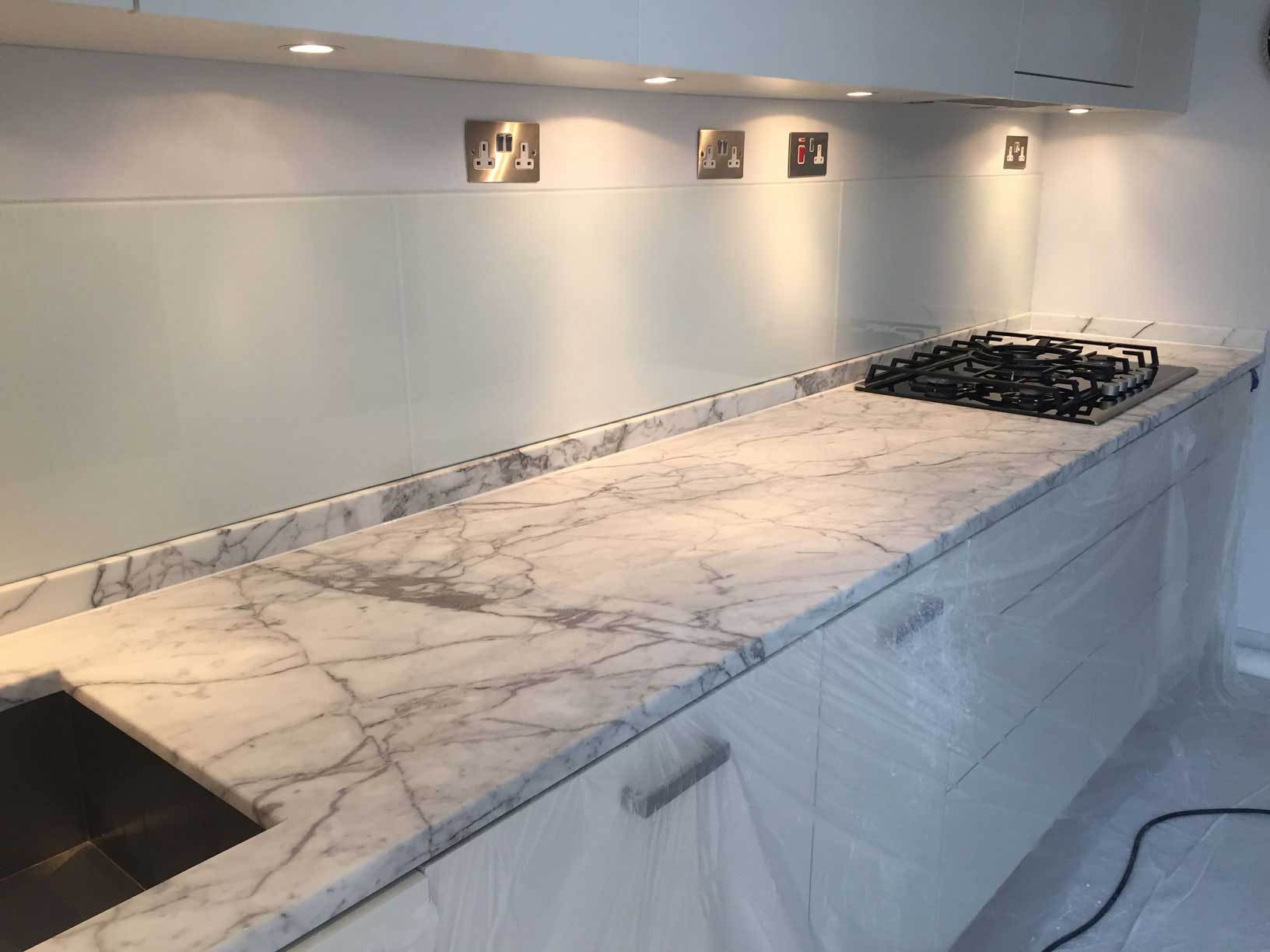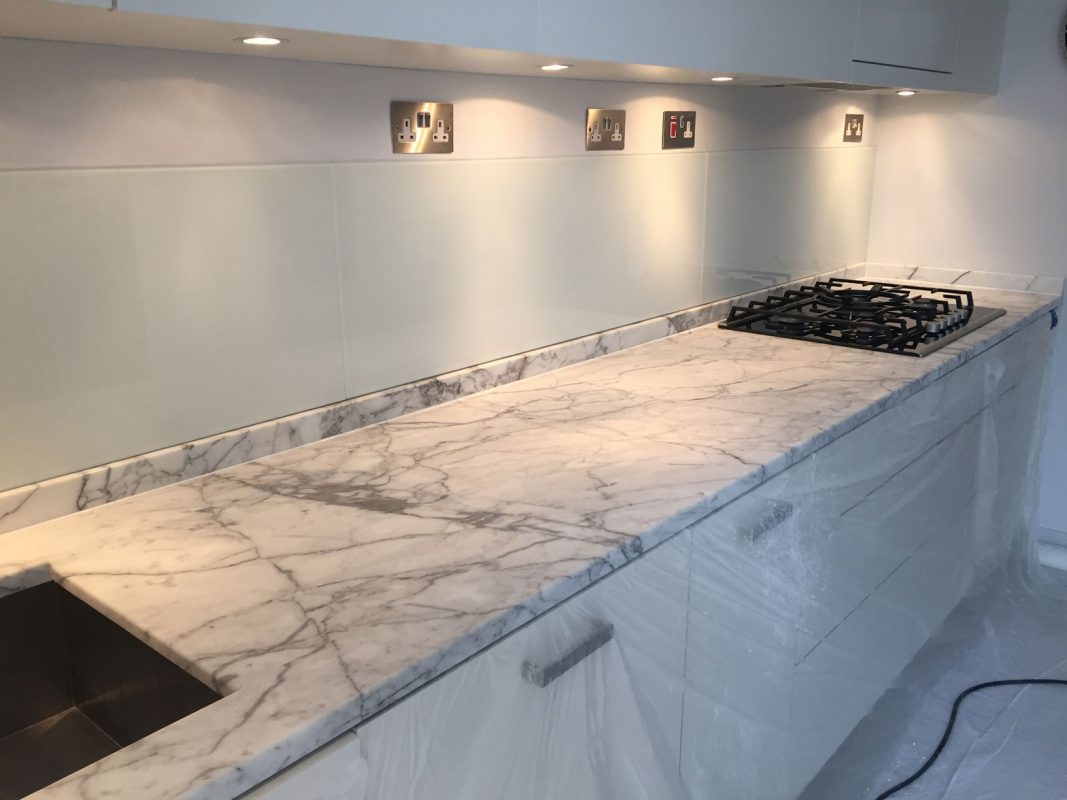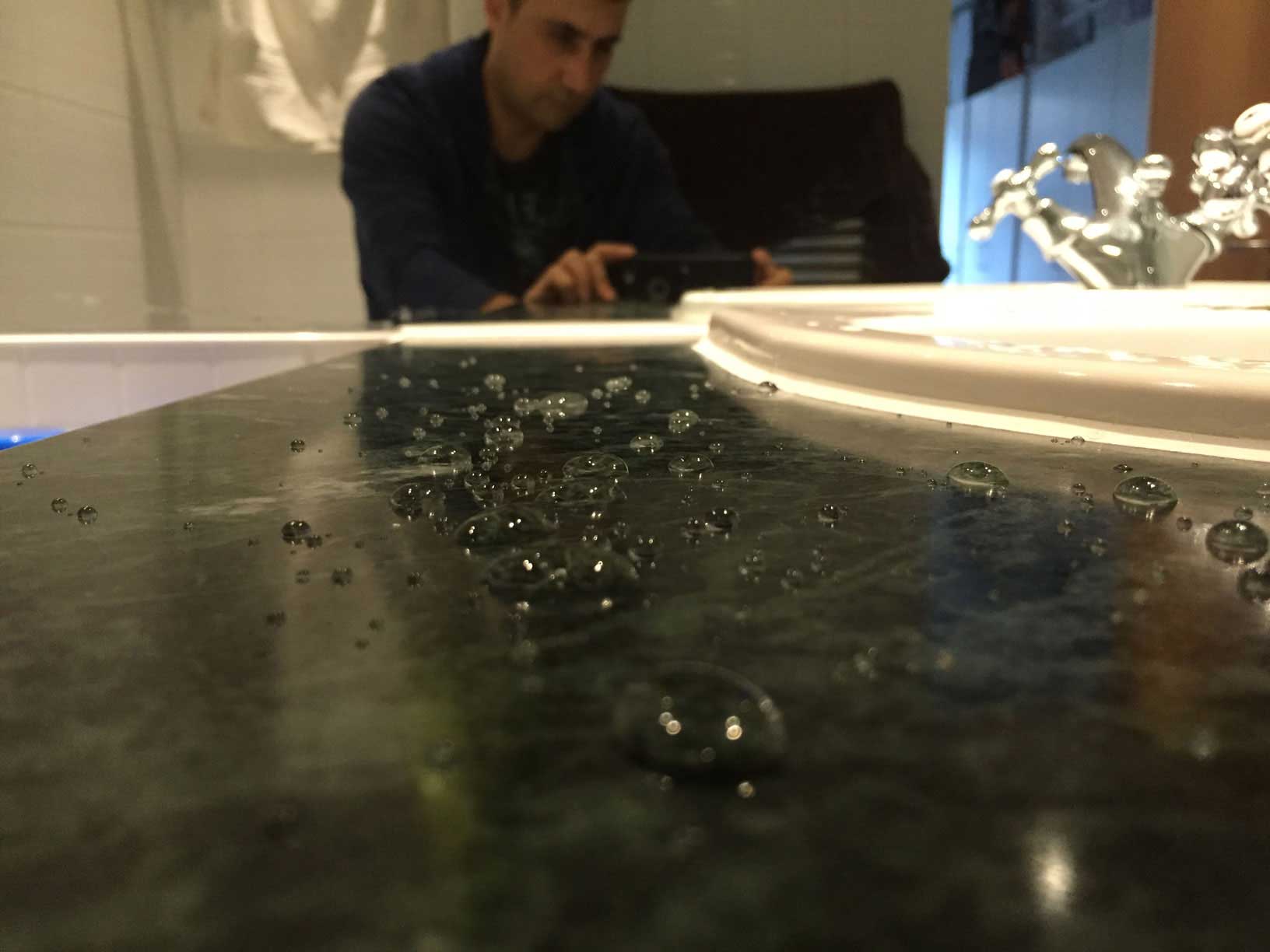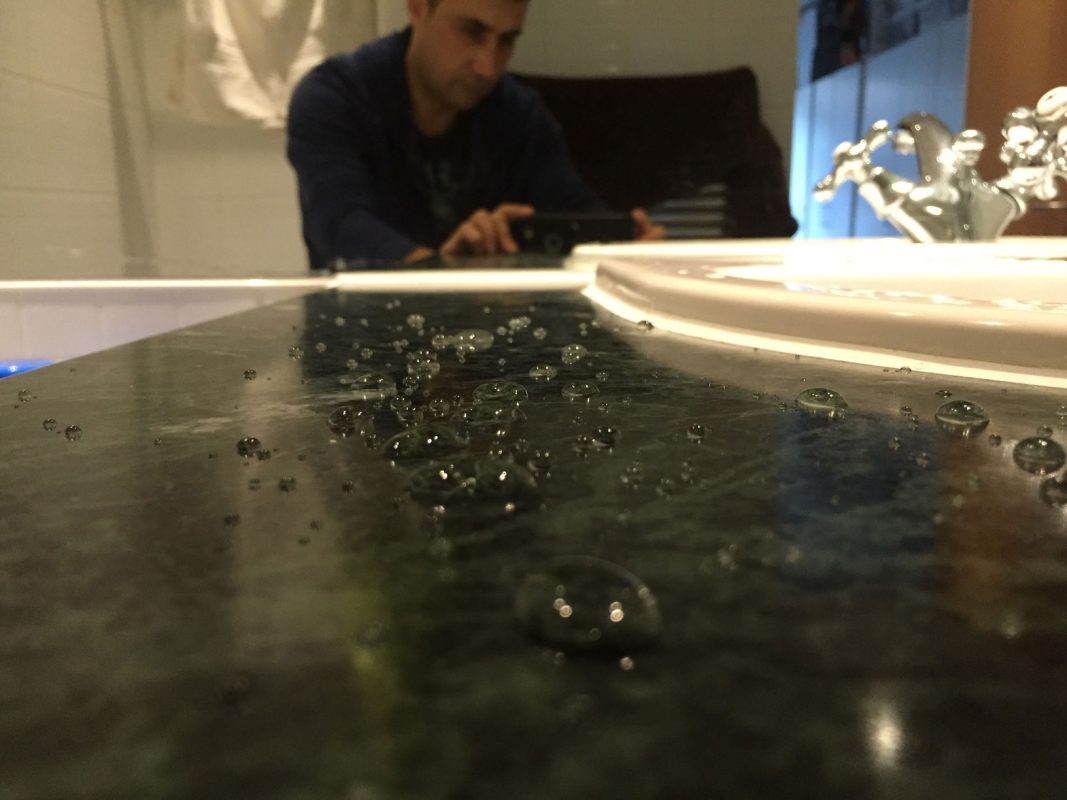 Our experienced, specially trained craftsmen are dedicated professionals who are passionate about what they do. They are committed to providing the very best service, affordably and promptly, without compromising on quality. We will also teach you about looking after marble in between professional cleans.
Tried and tested techniques
What's more, we have a coveted ISO: 9001 accreditation and work to the highest ecological standards. We don't use chemical-laden products so our work won't harm the environment.
Our tried and tested marble cleaning techniques work well.
We use unique diamond pads to remove all marks and scratches expertly. We then apply our own unique sealer/impregnator, which we developed ourselves and which is free from strong odours, to give constant protection from daily spillages. The end result? Polished marble that stands out for its glossy, flawless appearance.
Comprehensively insured
Another thing that gives you peace of mind when you use our marble restoration services is the fact that we are fully covered by public liability insurance for any injury or damage.
Ask us as well about our affordable maintenance plans, offering a complete care package to keep your marble in tip-top condition all year round.
What's more, we cover all of the Greater London area and most parts of the UK– another reason to contact Royal Stone Care for your marble restoration and complete marble cleaning services, wherever you are in the city.